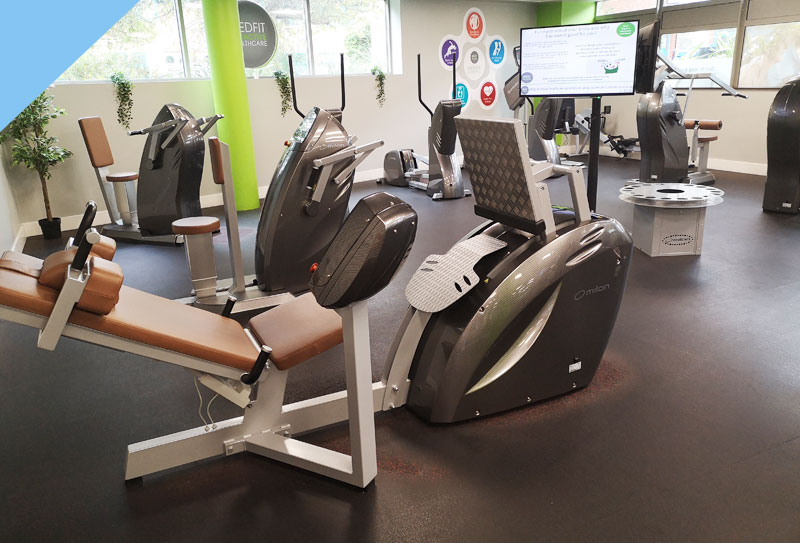 The MILON digital gym system
At Medfit, our clients have the choice of using traditional exercise equipment & floor exercises, and/or the revolutionary digital training system developed in Scandinavia, the 'Milon' system. The Milon system is a fully automated circuit of exercise machines. As it is automated and activated by a chip card unique to each client, the machine adapts to your body shape (arm length, leg length) and will be programmed to operate at a level that is safe for each client.
Each machine communicates with a central hub that tracks your progress (how many repetitions performed, the speed, the weights used and the duration of your training). With safety in mind, each machine will be programmed to limit the amount of movement allowed and a specific starting weight will also be set. We can show you how to manipulate these variables as you become more confident with the equipment.
Our clients can download the Milon app to track their progress and goals. The circuit is suitable for complete beginners and for seasoned gym goers.
Contact Us with
your Query
If you have a query regarding any of our services, please don't hesitate to get in touch using the contact form below. We look forward to hearing from you.
Details of how we store your information can be found in our privacy policy
Make an appointment with Medfit today!